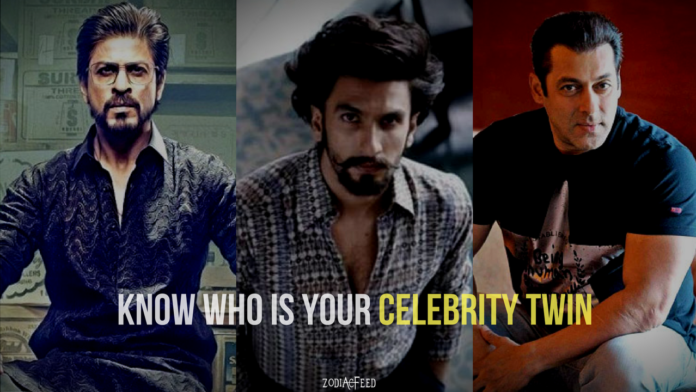 There is always that innate quality that separates an individual from the rest. Let's find out a little something special that our leading Men have and we can adopt for our betterment.
1. Aries: Ajay Devgan
If You Share Your Zodiac With This Man, you have a lot to learn from him. Wouldn't you want to learn how can one manage to have an amazing and a sorted personal life despite being under the media radar or wouldn't you want to be as loyal as he is or a dark horse? Someone who exactly knows when to take a step back. Well, you have a variety to chose from.
2. Taurus: Irfan Khan Or Varun Dhawan
Who's your pick? Well, I would choose the spontaneity of Varun and depth of Irfan.
Varun teaches us a lot about how being born with the silver spoon isn't enough to take you to the top and Irfan teaches us that no role you get to play in life is small. There is always something big behind something small that human eyes can't reach.
3. Gemini: Karan Johar
A successful director and producer have a lot of things in his kitty that can make us grow as a human being. From being different to being bold KARAN JOHAR has done all of it and accepted it too with immense pride and why not? He, for me, is someone who is honest about who he is and what he wants in life. People like him are few who are rather than being self-conscious are self-accepting. If I had to learn that one thing which would change my outlook on life, I would learn from him the art of being original in the real word.
Also Read: Find Out The Best About Your Man Based on Their Zodiac
4. Cancer: Ranvir Singh
A star who is everywhere, yet nowhere. The only star to have a huge fan following, despite his idiotic choice of clothes (that's what the fashion police says and not me). He exactly knows how to grab the attention and would not allow you to bat an eyelid in his presence. His wit is on point and his sense of humor, clean and crisp. Any girl would fall for a man like this. Guys still thinking what does he has to teach you? Well, something that most of the leading men doesn't. His sense of humor always gets him some brownie points.
5. Leo: Saif Ali Khan
He is a Royalty In Himself. His walk speaks class and his words drop a hint of some well-read and richly fed. Being a Nawab there are things which belong to him since birth, but beyond that, he has a world that he has managed to create for himself with a lot of failures and efforts, which lead to a trail of success and celebrations. He has earned it and earned big. There's no man in the industry who's wardrobe can give anyone a run for their taste and money but for SAIF ALI KHAN.
Guys, need some style tips? Take a cue from our Nawab.
6. Virgo: Akshay Kumar
An actor who doesn't believe in awards, but rewards. Find time to figure out the diamond her lady flaunts on her ring finger and the reward thing will sink in. A man who, while working for his industry, carries the responsibility he has towards the society. Every project he does is bond to raise either an eyebrow or a question, setting into a motion a thought process to change the society for better.
What else can he teach us? He teaches us one of the strangest things, to feel your responsibility as a citizen. All the Virgos take your notes from this man.
7. Libra: Amitabh Bachchan
A legend and a superstar, Amitabh Bachchan is an icon of almost everyone in the world. If you share your birthday month with him, you are already special. But, if you dream to be like him, well it might take a lot. A successful actor, a great human being, a dedicated husband, an exemplary father and a grandfather like a best friend, he fits in the real-life roles no one can even in the reel life. That's Amitabh Bachchan for us. At the top, yet the humblest of all. Sweet 16 even at the age of 75. He makes sure he teaches all of us the zeal one needs to have to live this life. It's for him I started believing life starts at 50 and he is only 25.
Also Read: Find Out The Best About Your Lady Love Based on Their Zodiac
8. Scorpio: Shahrukh Khan
I have heard two things gazillion time.
1. Scorpions are the ones to love most deeply with all their heart and soul.
2. No One does Romance better than the king Shah Rukh Khan
These two things after reading the above lines go quite well together. An offscreen lover who won the love of her life, only to win the heart of millions later with his onscreen romance. Some people are born out of love for love to spread the love. What can Shah Rukh Khan Teach Us? Well, do I still need to say that?
9. Sagittarius: Rajnikanth
Well Well Well. There are stars, there are superstars, and then there are stars you can only stare at from a distance. They seem surreal. One such man is Rajnikanth.
Someone too humble for his name and success. Someone who sets an example of simplicity as the real ornament in life.Someone who thinks beyond small and big. This legend teaches us the biggest lessons of life. Humility can take you places, where none can. For the magnitude of success that has come his way is exactly the opposite of magnitude of arrogance he carries. Live a little on this principle and you will find yourself living a lot better.
Also Read: How Successful Can Your Zodiac Sign Be At Work?
10.Capricorn: Salman Khan
Some people have it in them to make it big. Sometimes they make it big because their luck favors them. What about the times when luck isn't working? Well, in those times they are the ones working with all that they have. Capricorns are usually the ones who learn from their mistakes and then work towards the betterment of themselves and those around them. The best gift we can give ourself is the gift of self-realization. If we realize our faults and flaws only after that the process of advancement begins. Learn from this man, for the hell, he once created for himself and then the heaven he created for people around him.
11. Aquarius: Abhishek Bachchan
A Man with his own style and art, despite being the son of a legend he has never appeared in public as someone who is headstrong or drunk in the status he enjoys. He has been someone who has followed his heart and done what he has loved. He has been unapologetic and proud of his choices. Delivering some of his best roles, this man teaches us how you can still be a name of your own despite such big shoes to step in.
He sets a fierce example of how doing things your own way makes us stand out. He has never tried to fit in and that is what life is all about. Everyone is there own kind of beautiful. Isn't it?
12. Pisces: Amir Khan
There are men who won't give a green signal to anything unless it's beyond perfect for them. They believe in doing things slowly and steadily but definitely with a lot of perfection. For them its all about the intricacies, the details, and the depth. They wish to bring out the best in themselves those around them. Often working for or under such people, one gets to learn the finer things in life and grows up polishing their hidden talents. Rarely we find such people who not only brings out the best in them but also others. They exactly know where can they find the diamond they are looking for. Well, Amir Khan is known for his perfectionism too and also for bringing to the forefront many talents we appreciate today. He teaches us exactly how one grows and builds by building others.
Also Read: Know Who Is Your Female Celebrity Twin And What Makes Them Big
Keep visiting for more and tell us in the comments below if it relates.