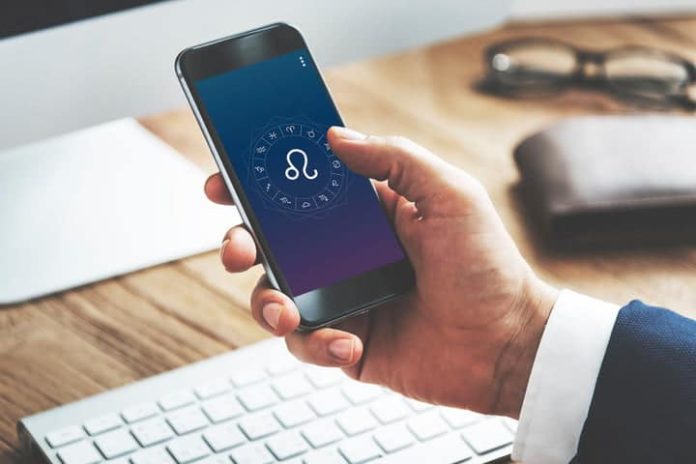 Astrology has long been considered to determine the course of one's life. No exception for love affairs. In this Internet age, consulting astrologers has been taken to a far more practical and easy level. This article was created to review five popular astrological reading applications focused on zodiac sign compatibility that can help you find your true love. If you are an Android phone user, then they are for you.
1. Love Compatibility Test

The Love Compatibility Test aims to guide its users to find true love based on astrological principles such as the suitability of the zodiac. For many people, this is one of the best applications to better understand love and how to build relationships. Not only discussing the suitability of the zodiac, this application also offers a variety of online psychic readings. One interesting thing from this application is that you will be able to consult with spiritual love advisors directly. Not only that, you will also receive updates on love tips. With no less than 3 million clients, this is certainly worth considering. You can take advantage of the free service from this application, which is free psychic readings for the first 3 minutes. Do not worry you will get subjective suggestions that are not useful because in this application, you only get objective spiritual advice that does not take sides.
2. Love Compatibility Zodiac Sign

Focused on matching the zodiac between you and your potential partner, Love Compatibility Zodiac Sign can guide you to find the appropriate true love. To note, the suitability of the zodiac is very important in finding true love because the zodiac is related to natural phenomena that we are inseparable from. This application is supported by professionals in their fields with experience of not less than 20 years. With a user satisfaction rate reaching 95%, this application is one that must be considered when you are looking for your true love. Before you decide to pay, it's a good idea to try the free 3-minute psychic reading. This is a great facility to find out if the application is really for you.
3. Zodiac Signs Compatibility

The zodiac can reveal the hidden qualities of humans, something you should know before you step into a more serious relationship with someone. If you believe in astrology then you need Zodiac Signs Compatibility. This application is very accurate and liked by many people. This is inseparable from the various unique features provided such as:

– Free love compatibility test
– Horoscope compatibility test
– You can directly talk to experienced psychics
– Instant Results. You do not need to take a long time to find answers to your love search
– You can get real direct psychic readings. You can get online reading with Bitwine, Zodiac Touch and Keen
– Not only about love, you can also receive useful advice about problems outside of love such as careers, financial forecasts and other family problems.

To use this tool you just simply choose your zodiac sign and your potential partner. Let the application wizard do the analysis. Results will be notified to you in a short time. You can't expect anything more practical than this!
4. Astrology Compatibility

With this application you can be more focused in finding your true love based on astrology. Astrology has long been believed to determine the success of someone in finding true love and how that person can foster a love relationship well. This application has millions of clients and is equivalent to Kasamba and Keen. This application is also supported by several psychics and astrologers with years of experience. You certainly don't want to leave your love problems to someone who is not an expert, so we strongly recommend Astrology Compatibility to guide you. You can do a simple check on the profiles of psychic readers. That way you can be sure you are communicating with the right person. Like the above applications, you can also get a free reading feature for 3 minutes. Take advantage of that as a material consideration whether you need to subscribe or not.
5. Birthday Compatibility

In general, this application is not too different from the 4 applications above. You simply enter the date of your birthday and your partner to find out if you two can continue the relationship. By using this application you can save your valuable time. The point is that you can prevent you from wasting time with someone who doesn't suit you (from an astrological point of view). With this application you also get a free consultation facility for 3 minutes before you decide whether you should continue your consultation (by paying of course). Birthday Compatibility offers an in-depth analysis of each zodiac so that your chances of getting non-specific answers should be thrown away. Even though this is fifth it doesn't mean it's worse than the previous 4 apps. Immediately download this application if you want answers to all your love problems.

The five applications above are tools that can connect you with experienced astrologers. With the help of these professionals, you can find your true love faster and not waste your precious time on the wrong person. Hopefully this article is useful to try. Good luck!